How to make Google index PDF files using FlowPaper Desktop Publisher
It is now possible to get Google to index your published PDF documents in organic search. This tutorial will show how you enable this feature.
Introduction
Traditionally, when Google indexes your PDF documents, it will index your files as a whole and there is no way of collecting statistics on why and what people where looking for in a document. This is because the way the publication is generated. With our feature, FlowPaper Desktop Publisher will create a text only version of your PDF.
This means that when Google, or any other search engine indexes your FlowPaper documentation, it does so on page by page basis which increases your exposure and hits. It will also allow you to collect data on how and why people land on your pages.
Requires:
FlowPaper Desktop version 2.2.3 or later
PHP support on your server
Locating the settings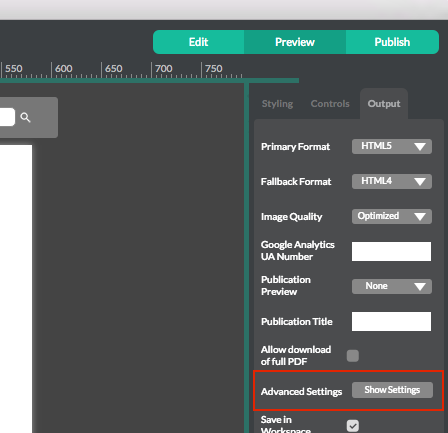 To access this feature you need to open the desktop Publisher and locate advanced settings in the 'Output' tab on the right hand side of the desktop publisher.

Tick 'Use PHP to improve SEO'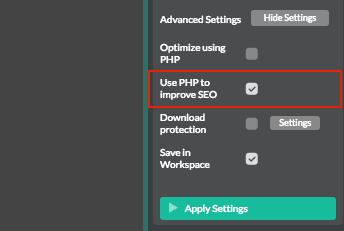 Tick the "Use PHP to improve SEO" box. Once this is done, you can publish your document as usual after saving your settings.