Export PDF content into responsive digital editions with FlowPaper 3.2.0
10 June 2018
We have added an entirely new web page builder which lets you export content out of your PDF documents into responsive web pages, ePub publications and as packaged apps. The template is available via the dashboard ('Web Page Builder' for web page exports and 'Digital Edition' for cross-platform distributions) and exports your content in HTML5 format with fonts and graphics fully preserved. This new template speeds up the process of creating digital editions for magazines and other publications with rich layout.
Double click or drag texts, images and user defined areas right out of your PDF documents into fully responsive editions. Export as ePUB3, native apps as well as web editions.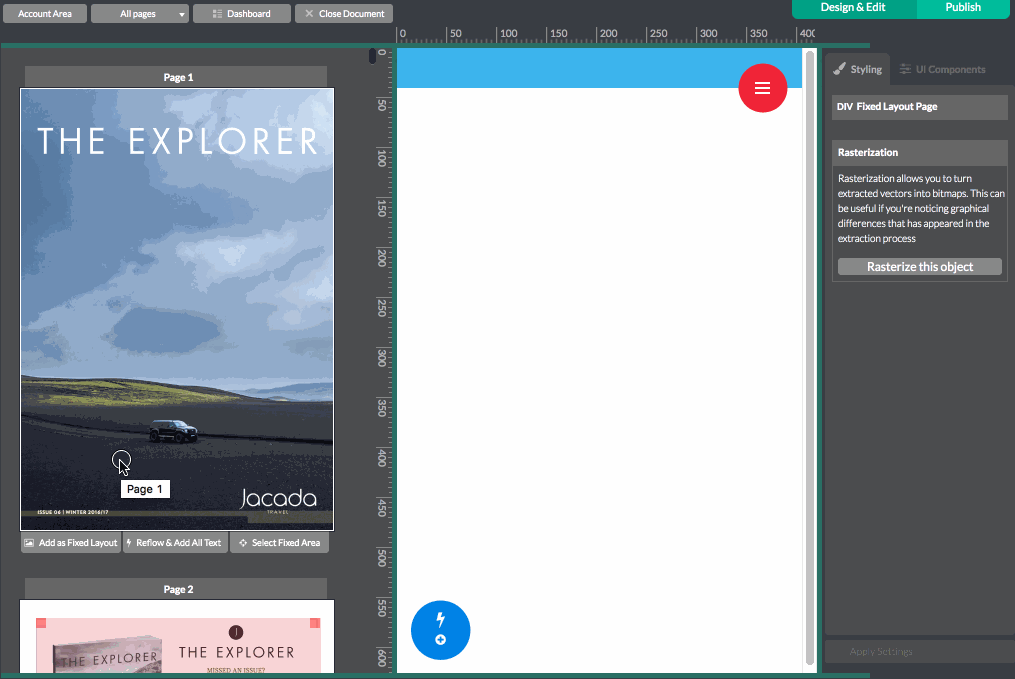 Please feel free to contact us if you have any questions around how to use this template or how to publish your responsive editions as apps. We'd be more than happy to arrange a demo over Skype or similar to get you started.
Other changes & fixes in this release:
The Zine viewer now supports downloading the original PDF file on iPad and iPhone and its toolbar has been made more responsive
Fixed an issue where some publications with very, very, very large page sizes would fail to render in Zine
Overall improvements to the flatten/compress output quality
Fixed an issue where some resources were not being copied properly from the desktop publisher
Switch to use 127.0.0.1 instead of localhost as local test address as some OSX instances have shown issues to resolve localhost properly
Fixed an issue where cloud publications with password wasn't working in Elements publications
Fixed so that the branding url follows the same opening logic as external urls (new tab per default)
Fixed an issue where searching when zoomed in would fail in Zine
Added the option to include an additional table of contents page to EPUB exports or not
Fixed an issue where the Elements viewer was always assuming https for youtube even when running non-encrypted http sessions
Fixed an issue where embedded vidoes in the viewers were not showing the close button properly in smaller devices
Fixed an issue where the video aspect ratio of embedded videos would cause the video to obtain a "pillar box" around the video