Wednesday 31st October 2018
We're delighted to announce our next version on FlowPaper which contains quite a few new features and general improvements.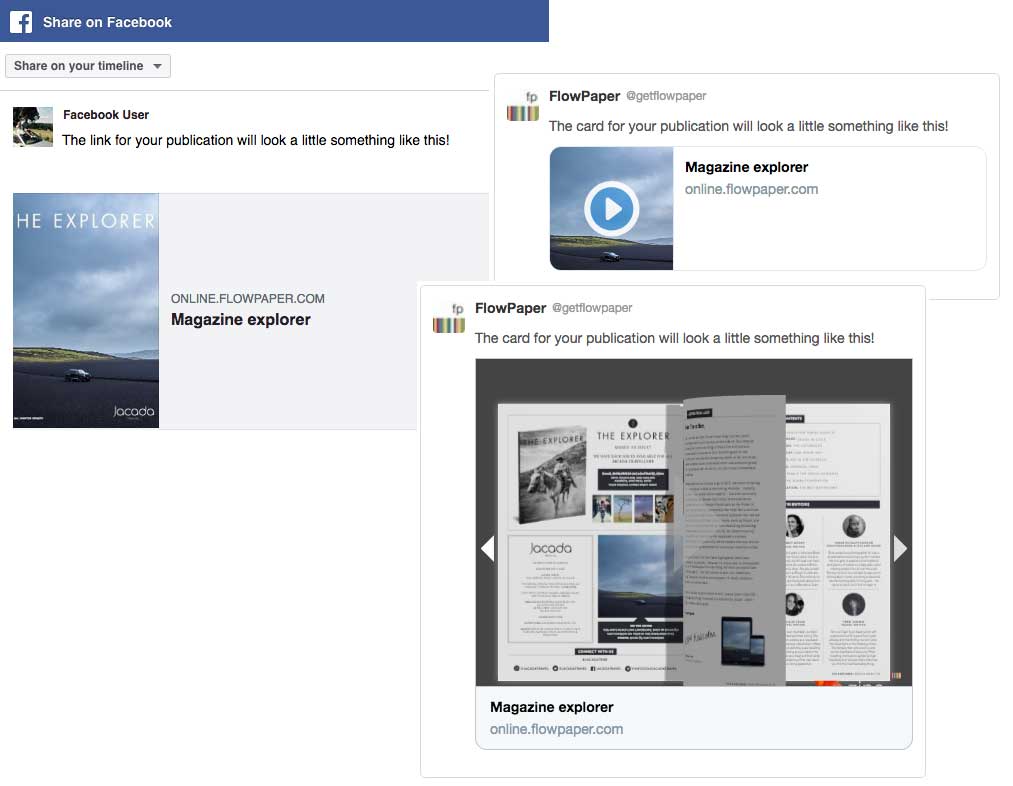 This release mainly focuses on social sharing and the way your publications are being both shown in various networks such as Twitter, Facebook and also how you can reuse your content in your publications to create stories for networks such as Instagram and Snapchat. We have improved the way previews are shown in all social networks and are also adding a new template "Social Media Story" which lets you create short snippets that you can then share across these networks. The "Social Media Story" template is available to all our Creative and Pro license holders. Video tutorials on how to use this template will follow shortly.
Here are the major changes in this release:
Improved device rotation adjustments in reflow mode
Improved accuracy to the flatten/compressed import optimizations in the desktop publisher
Fixed an issue where some page sizes would render incorrect thumbnail sizes in Zine
A new 'Social Media Story' template has been added to the desktop publisher that allows you to export snippets from your publications into stories that can be shared on social media websites such as Instagram and Snapchat
Fixed an issue where complex publications would run into a max callstack scenario when analysed as a reflowable publication
Fixed an issue where the source page wasn't referenced properly in the time spent analytics tracker
Added support for right-to-left (RTL) reading to Zine in the desktop publisher
Added support for opengraph to the Elements and Reflowable templates
Converting PDF to Adobe Flash powered publications is no longer supported in the desktop publisher, resulting in a much smaller install file
Added support for Twitter cards which improves the look of publication shared on twitter (Zine+Elements)
Zine now automatically detects when shown in an iframe and will show a miniature instead of the full publication, allowing the user to view the publication in full screen for improved UX
Now supporting popover texts in reflowable publications