FlowPaper 3.6.1 Release Notes
11 September 2022
Version 3.6.1 is out with a great set of improvements around animations and interactivity! With the collected input we've recieved over the last few months, we've noticed that many of you would like to make it easier to apply animations to texts and shapes. We've therefore added a new easy-to-access animations menu to the Elements template which is available via the top right corner on each page as seen below.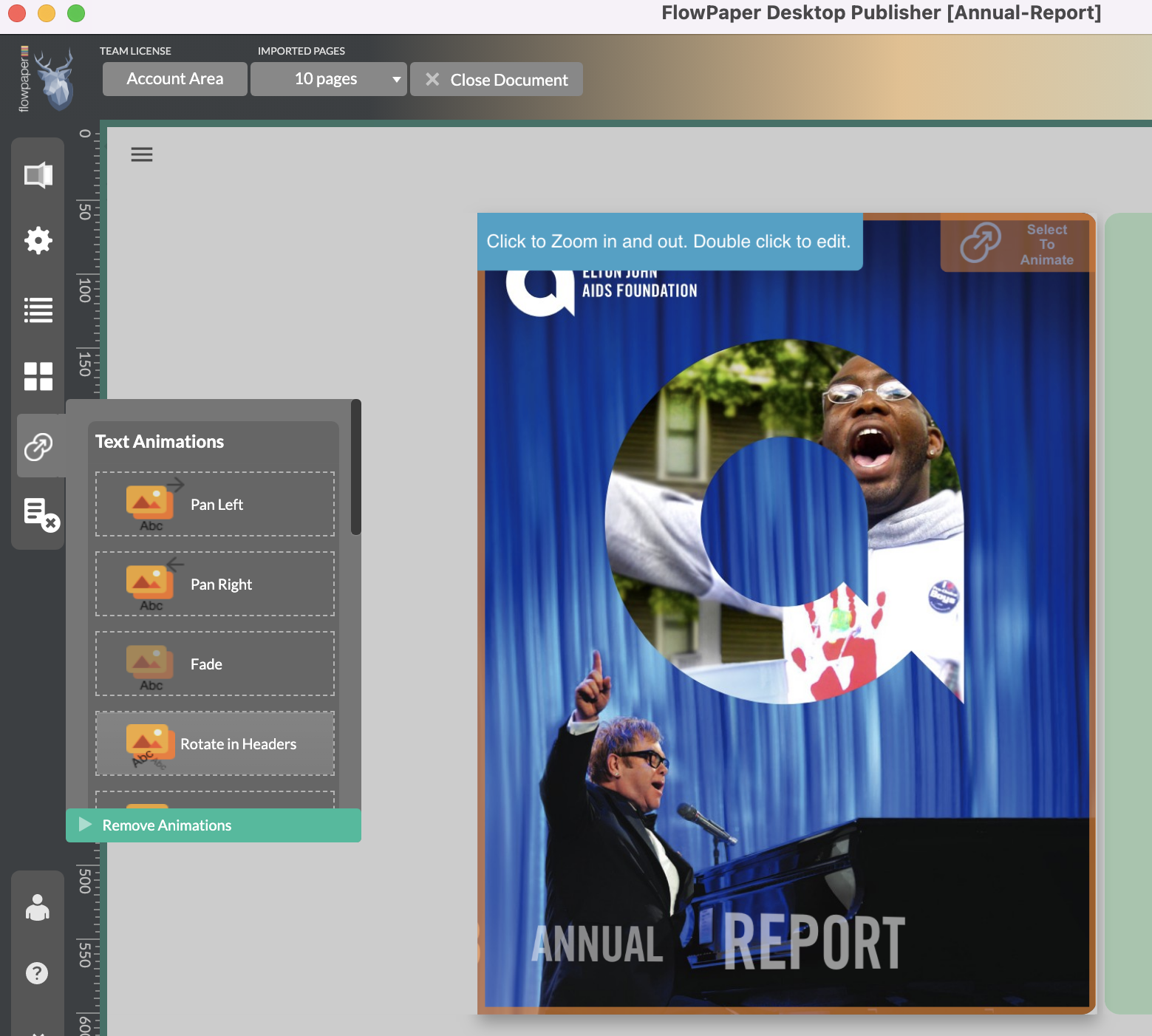 There are animations available on the left for both texts and shapes that can be applied through a simple click. The resulting animations can be seen in the preview area on the right-hand side. We've of course added support for these animations while at the same time preserving the crystal clear text rendering as well as the high definition images for each publication.
Example Publication with Animations
We've prepared a demo publication for you so that you can get an idea of what you can do with these new animation templates. The publication below has used both text and shape animations to highlight different parts of the original PDF document. Browse through this publication and enjoy a few of its pages!
Kia Kaha!