A fresh look for your promotion videos
6 November 2022
Generating promotional videos for your publications that can be shared social media feeds such as Facebook, Twitter, Instagram and TikTok has been shown to be popular among our users. We have improved the promo video generator further to help you catch even more attention for your newly published documents. The video below was generated using the upcoming version of FlowPaper.
You can see how we have used the video below in one of our tweets.
How to generate promo videos for your publications
You can find this promo video generator in the desktop publisher. Simply click publish and upload your publication to FlowPaper cloud. The promo video settings will appear at the bottom of the dialogue after you have uploaded your publication. There are now three texts you can supply the promo video with, as seen in the image below: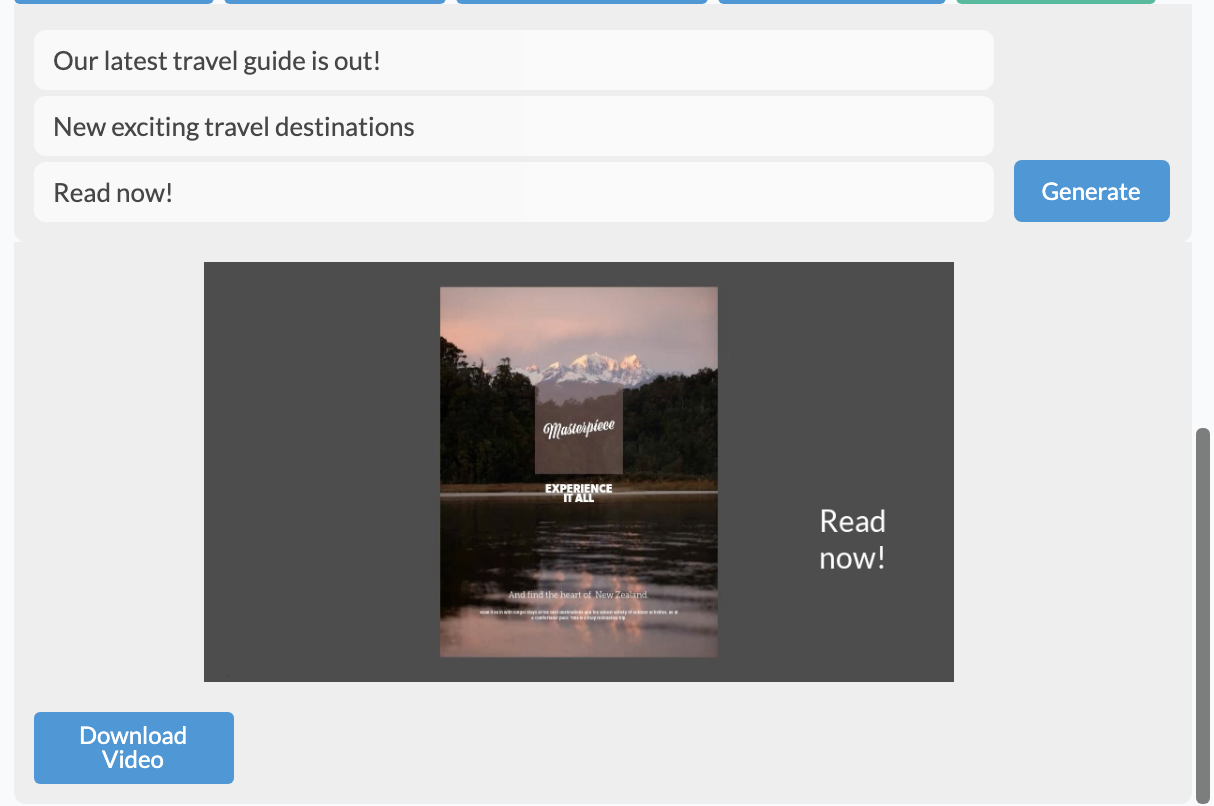 Keep an eye out for FlowPaper version 3.6.3!
Kia Kaha!