How to style and create a style template for PDF documents using Flowpaper Desktop Publisher
This guide shows you how to save a style template, you can save one or multiple templates.

1. Apply your style settings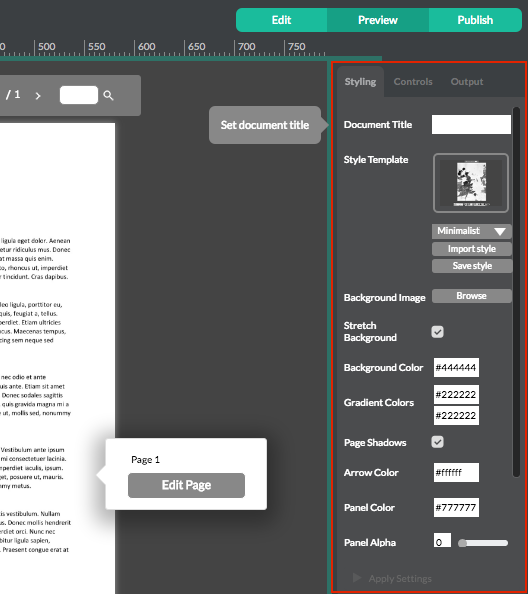 Open the desktop publisher and locate the style settings area on the right hand side. All your options are located under the style settings menu on the right hand side. Please note that Flowpaper Desktop Publisher stretches your background per default.

2. Save as a template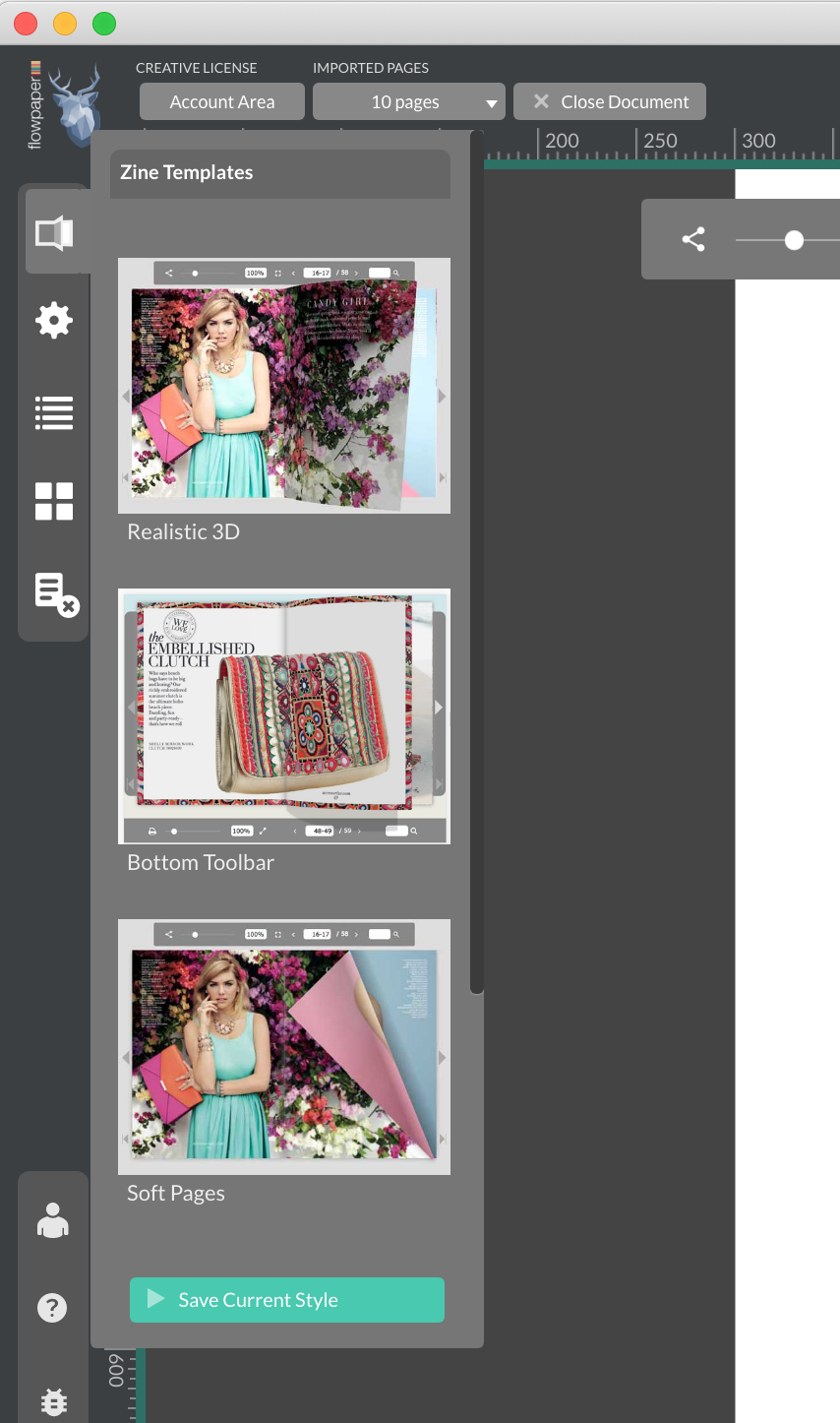 When you are happy with your style click the save style settings as new template button. The template will be saved in your documents folder. You can access your new template under the style template menu.


Summary
The style bar menu gives you a range of options in creating a style that suites your publication and brand. Here are a few tips on what you can do in Flowpaper Desktop Publisher.
1. Customize your background and panel color.
2. Create an image background that emphasize your message, look and feel
3. Customize your toolbar menu
4. Use an interactive thumbnail preview of your publication
5. Create a cool gradient color effect to your background
The example below gives you en idea how to re use colors and images from your publication in FlowPaper Zine.