Use the Zoom Snap template to improve readability on mobile devices.
This tutorial explains the steps in creating a responsive publication with improved readability using the Zoom Snap template that is available in FlowPaper.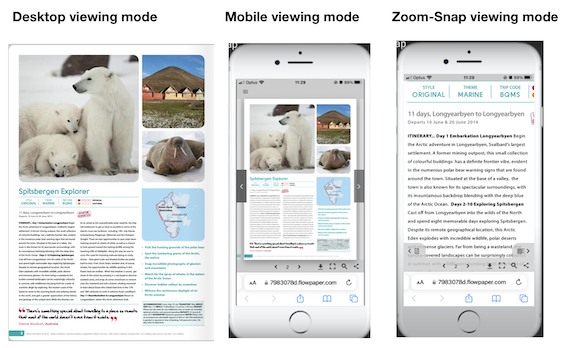 Why use the snap zoom reader mode?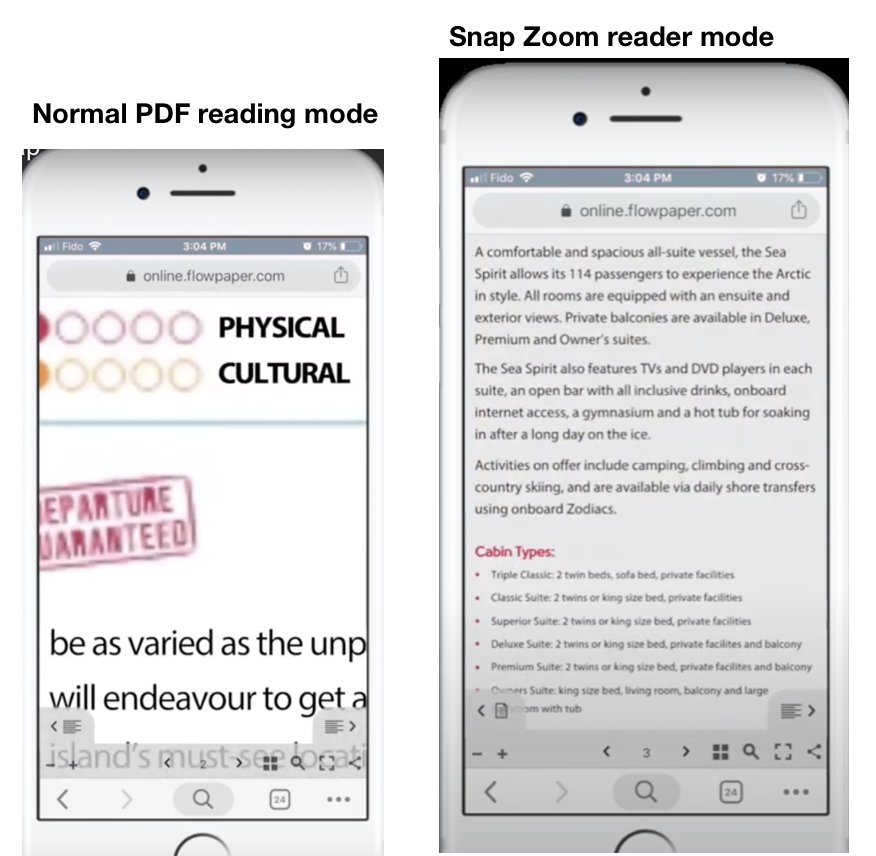 Reading a PDF publication on a mobile device usually means that the reader has to pinch and zoom in and out within a publication to be able the read the text. The snap zoom template automatically detects the reading order and the layout of the content inside your documents so that your end users can start reading by simply tapping on a paragraph or column inside your publications, delivering an improved reading experience and is especially suitable for magazines with multi column layouts.
Great, now you know why you should use the feature and here's how to create on in Flowpaper.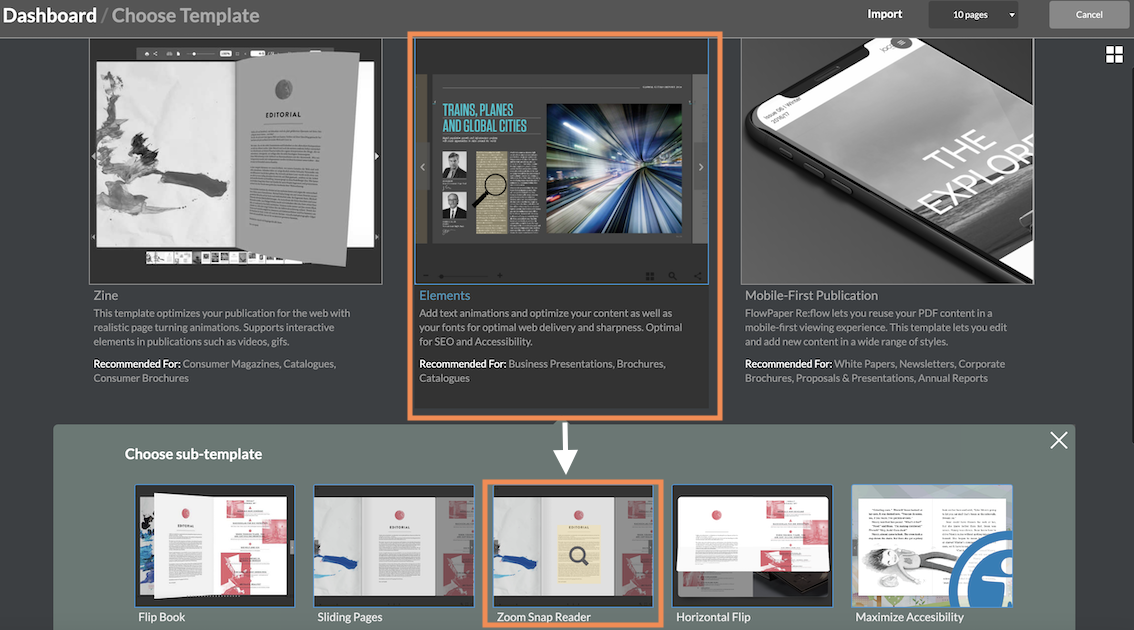 Start by opening up the publication you want to publish in Flowpaper. Click the Elements templates and select the zoom snap reader option.
As explained, Flowpaper automatically detects the reading order of the PDF as indicated by the active areas in your publication when it imports the PDF. By selecting this template you do not need to do anything further to activate the zoom-snap feature. Continue editing/designing your digital publication like you normally would.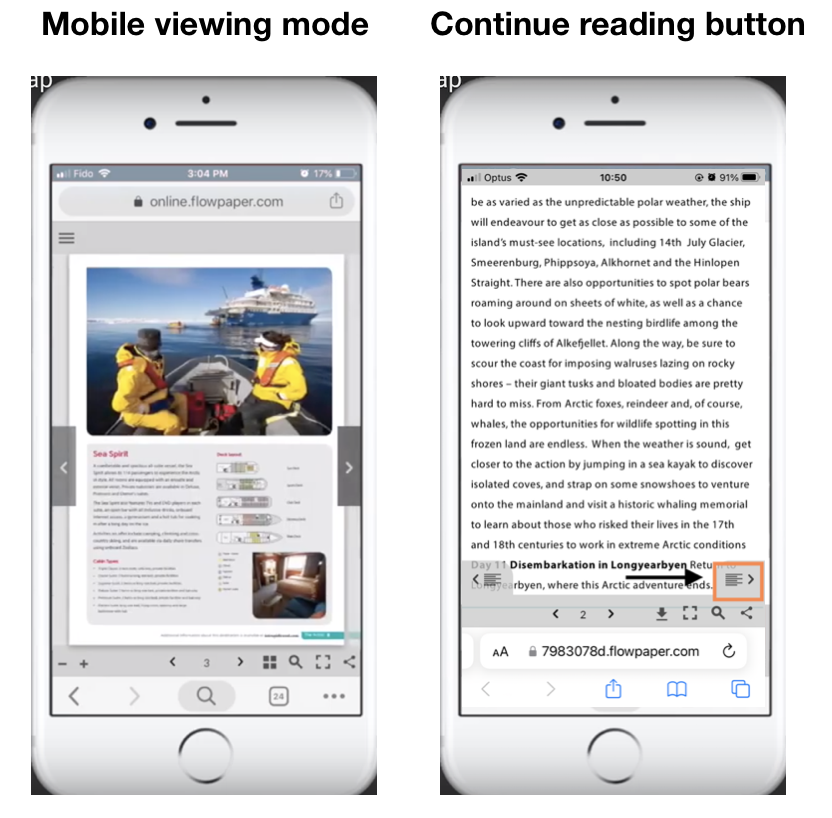 If you wish to to see your finished result, go ahead and upload you flip book. When the PDF is uploaded to FlowPaper cloud, a new pop-up window will appear. To check how the feature works on mobile, copy the link and send the URL to a mobile and then click on the URL in the email on your mobile and the publication will automatically open.