How to share a PDF on social networks like Twitter, Facebook, Tumblr and LinkedIn.
FlowPaper Zine offers the possibility for you or your readers to share your publications to a range of social networks. Publications can be shared on Twitter, Facebook, Tumblr, LinkedIn or embedded on any site.
Requirements:
FlowPaper Desktop Publisher
An existing account on intended social network
Accessing the social networks settings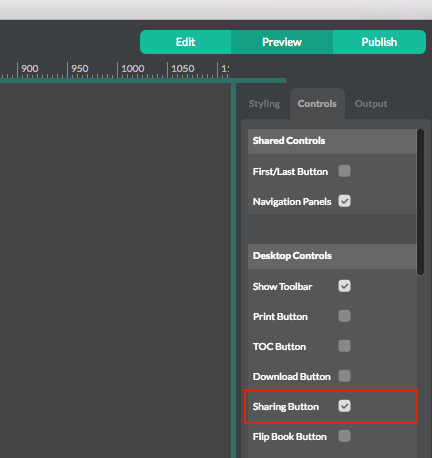 The quickest and easiest way to take advantaged of this new feature is to publish your PDF document via our desktop publisher. We have added the social network function to the toolbar.

The social network settings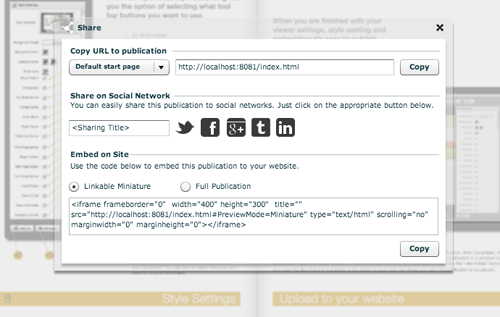 When your readers want to share your content, they press the social sharing button in the top menu bar and a pop-up window appears.There are a number of options for you to choose from. You can use the publication url directly, select a specific landing page or you can add a title and select any of the listed social networks. The pop-up window menu also allows you to embed the publication into any website.

This feature is available from version 2.2.3 that was released February 16.