Create interactive web publications from a PDF (Mac or PC)
With our desktop publisher you can publish your document or magazine within minutes. It does't matter if you are a PC or a Mac guy, it works for both. Download a free trial and publish your first document today.
Converting your PDF to HTML
Open Flowpaper and import your PDF by selecting the green 'import' button located on the upper left corner or drag and drop your project into the field. Existing projects will be listed underneath, where you have the option to view your Flowpaper publication directly in your browser. Select a new PDF and choose a style template. When your publication opens you will be in the design mode by default.
Edit or Design
You have two modes available in the upper corner ("Edit" and "Style"). In the "Edit" area you are able to include images, video and website links. In the Style mode, you can decide what environment to present your PDF in. To export and share your publication press the 'Publish' button in the right upper corner.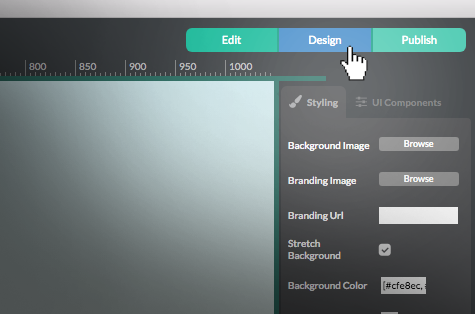 Upload and Share Online
You then are presented 3 options to make your publication available online. You can choose a domain and folder to save a copy of your publication. View your publication in a browser by pressing -->'View in browser' or click continue working to get back. You can find more tutorials on the flowpaper.com under the 'Help' section.